Panayia Chozoviotissa
An impressive structure and the Patron of Amorgos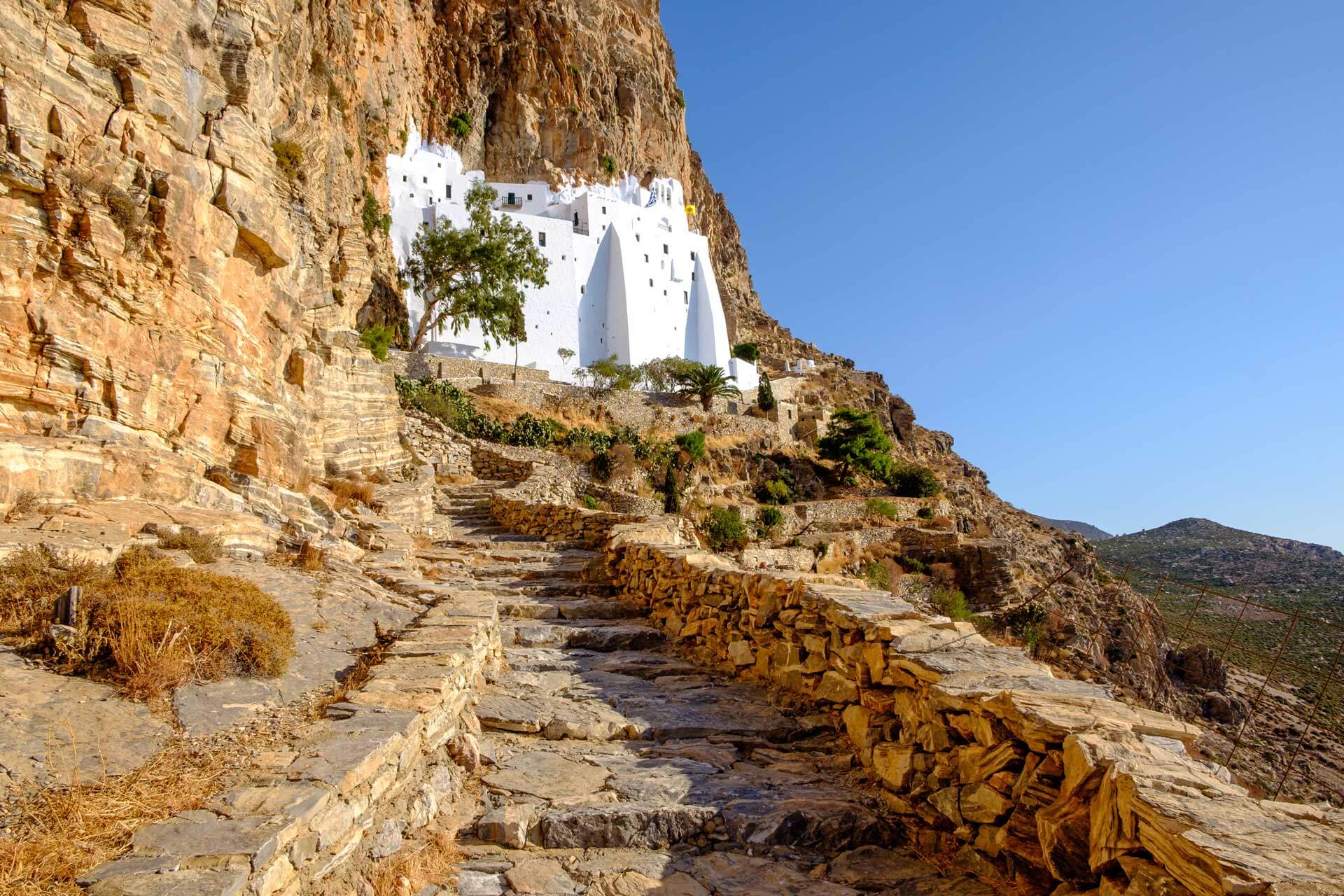 Panagia Chozoviotissa, 840 08, Amorgos, Greece
The Monastery of Panayia Chozoviotissa in Amorgos, is a spectacular structure built on a huge cliff and seems as if it is hanging from it. The Monastery is one of the oldest ones in Greece; built on 1017 A.D. and renovated on 1088 A.D. the building is about 40 meters long, while its depth is no more than 5 meters.
The miraculous Icon of Panayia (Virgin Mary), was brought on the 8th Century A.D. from Chozova in Palestine to Amorgos, when monks fled from the area that was occupied by the Arabs and hide it in Ayia Eleousa Church in Chora. It was the time of iconomachy. When the Monastery was built, the Icon was transferred to it.
Panayia is the patron of Amorgos island and is celebrated every year on the 21st of November.
Panayia Chozoviotissa is undoubtedly the most iconic landmark of Amorgos and one of the most visited attractions in the island. The monks usually welcome visitors with Psimeni Raki and loukoumi delight.
---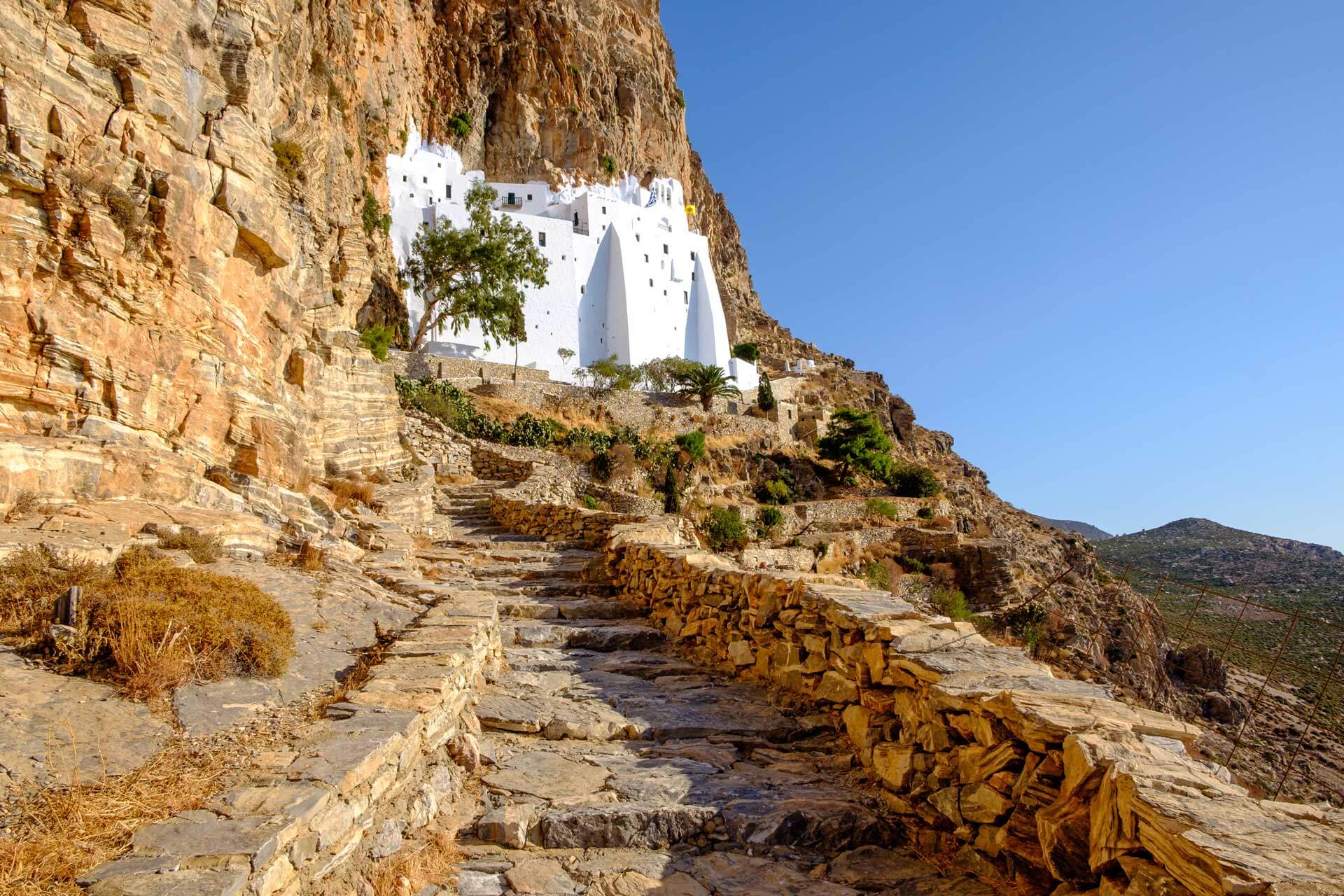 Panagia Chozoviotissa, 840 08, Amorgos, Greece