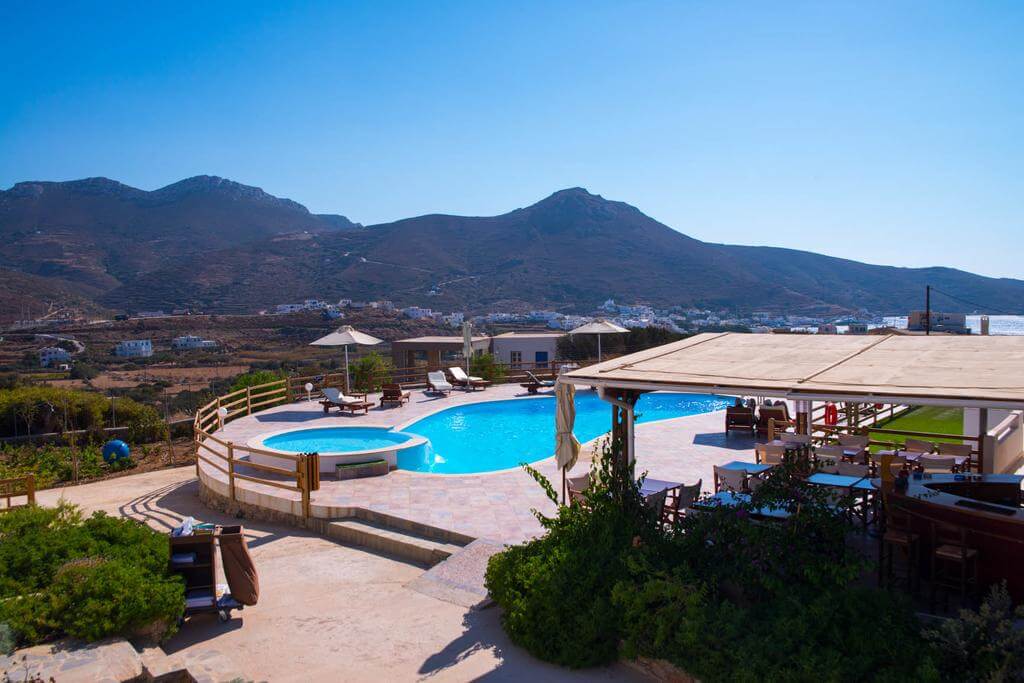 Agia Irini, Katapola, 840 08, Amorgos, Greece
Honouring the traditional Cycladic architecture of Amorgos, Amorgion Hotel has been built in a divine stretch of 3 acres. Amorgion is beautiful, small boutique hotel surrounded by a rich green garden, with a delightful swimming pool and an infinite view of the port and the plains of Katapola.
Amorgion Hotel in Amorgos is located near Katapola and combines the traditional Greek hospitality with a warm family atmosphere and all the comforts and facilities of a modern accommodation property.
Amorgion Hotel in Amorgos
Amorgion hotel is built on a small hill in the area of Saint Eirini (Irene), 1200m from the port of Katapola, just a 15 minute walk or a 3 minute drive. The hotel features twelve rooms of seven different types, each with unique decoration, in total harmony with the Cycladic simplicity and the colours of the Aegean. All the rooms have a balcony with either a view looking out to sea and the poolside or out to our organic garden and the fields of Katapola.
Why we love it
Ideal scenery for relaxation
Huge pool
Friendly and accommodating staff
The rooms of the Amorgion Hotel offer daily Housekeeping, Sea view or view of the port and the plain of Katapola, Balcony or Veranda, Air-Conditioning, Τelevision, Safe, Free Wi-Fi Internet, Anatomic mattresses (Cocomat or Mediastrom), Towels for the pool or the beach, Bathrobes, Τoiletries, Hair dryer and Iron.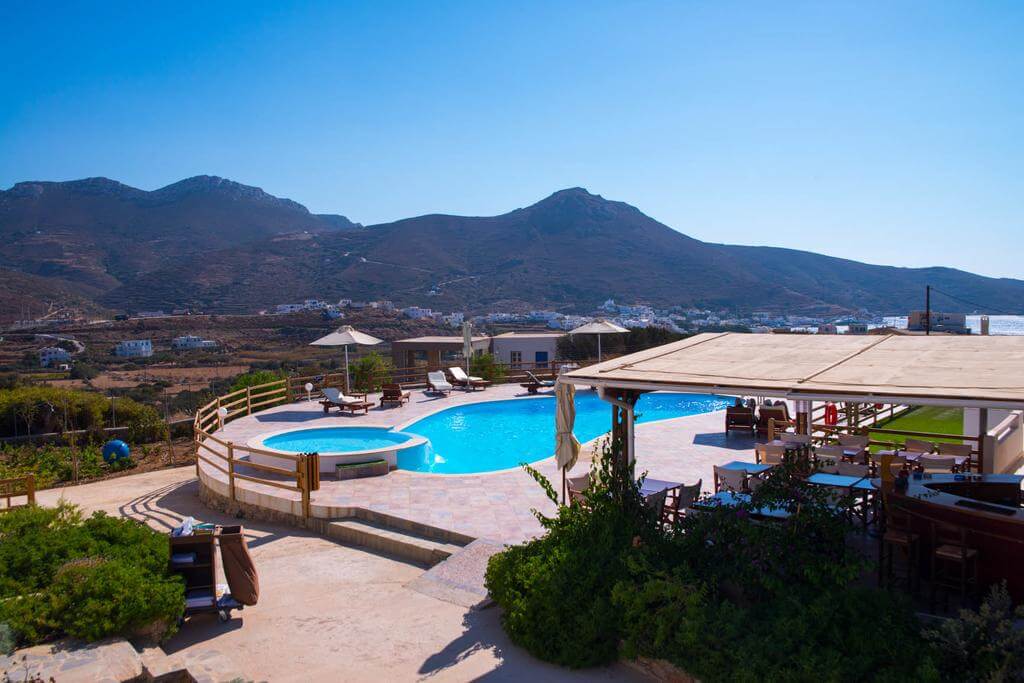 Agia Irini, Katapola, 840 08, Amorgos, Greece