Pano Gitonia
Elegant decoration and peacefulness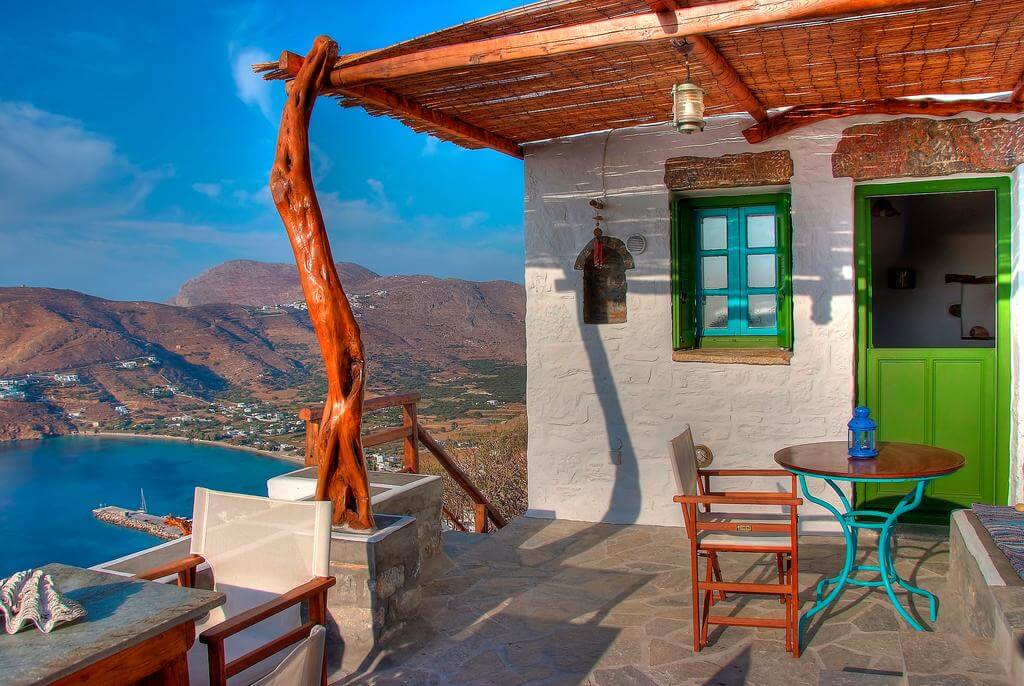 Potamos, 840 08, Amorgos, Greece
Pano Gitonia in Potamos, is a perfect alternative accommodation choice, for travellers who want to relax away from the busy seaside settlements and enjoy the beauty of the Amorgian landscape.
Located near Aegiali, Potamos offers both amazing views as well as the breeze of the location on the hill. Pano Gitonia, combines this exceptional location with an elegant accommodation property, with beautiful room design and comfortable rooms.
Pano Gitonia Rooms in Potamos
If you are looking for a hotel in Potamos, near Aegiali, then the accommodation suggestion of Pano Gitonia is a great choice for you.
The accommodation offered in Pano Gitonia includes a traditional family house, an old bakery, stables and studios, renovated and decorated with stones, wooden ceiling and marble sinks.
Why we love it
Beautiful design of the rooms
A veranda with panoramic views
Ideal for relaxation
Every room of Pano Gitonia has its own veranda with breathtaking sea view. They also feature Air-Conditioning, Seating Area, Kitchenette and kitchenware, Refrigerator, Flat Screen TV, Free Wi-Fi, Toiletries, Towels and Hairdryer.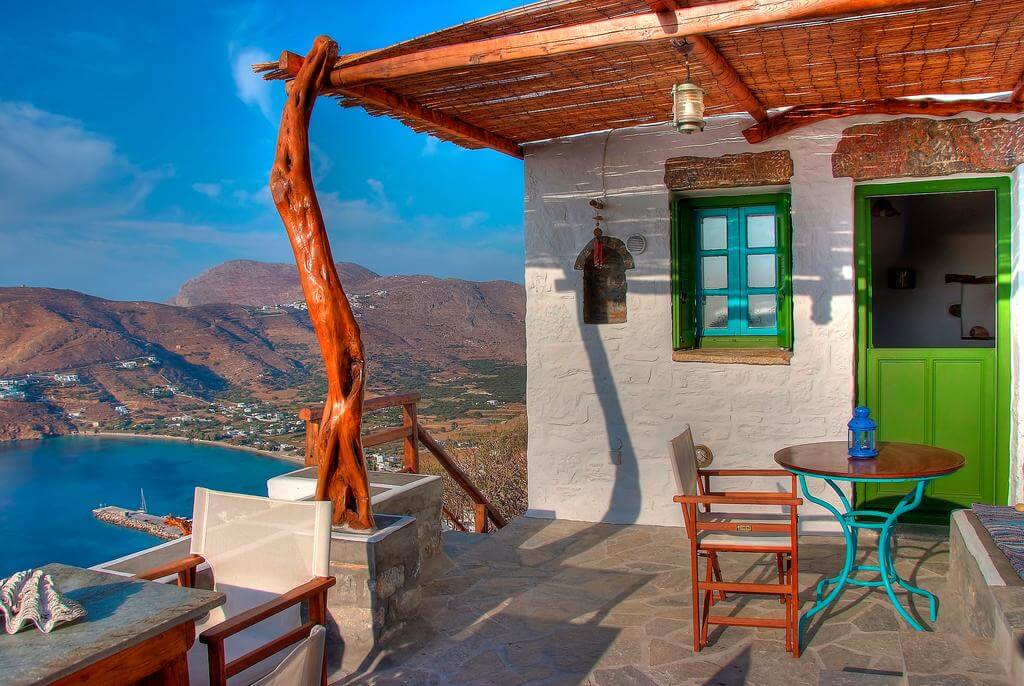 Potamos, 840 08, Amorgos, Greece