Villa Fenia
Peaceful location and amazing views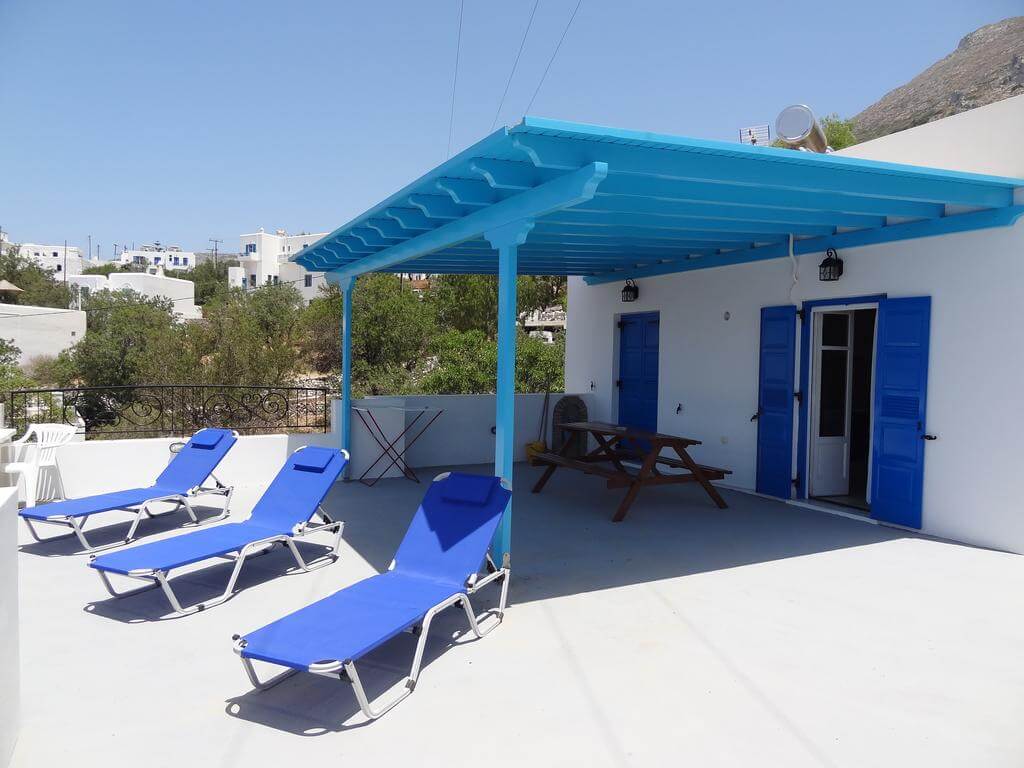 Lagada, 840 08, Amorgos, Greece
Villa Fenia is a small accommodation property in Amorgos, a nice choice for a stay in Lagada village. The property is located in a quiet location, surrounded by olive trees and almond trees. It is an ideal choice for peaceful vacations in Amorgos.
The property is a great choice for families or small groups of friends.

Villa Fenia in Lagada
Villa Fenia features elegantly decorated rooms with private balcony and amazing sea view, while from the backyard the view of the Amorgian mountains is also great.
Why we love it
Peaceful ambience
Balcony with view of the Aegean
Elegant decoration
The property features several facilities such as Safety Box, Kitchen, Balcony, Outdoor Furniture, Iron, Ceiling Fans, Towels and Bathroom Amenities.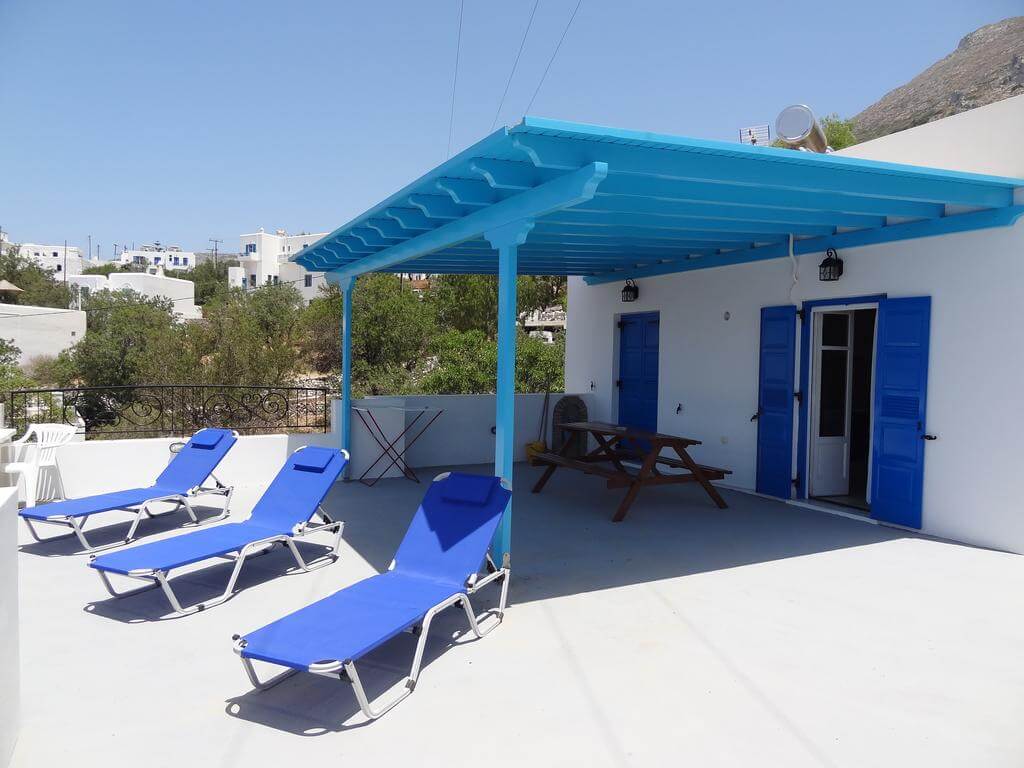 Lagada, 840 08, Amorgos, Greece