Ancient Minoa
A settlement of glorious past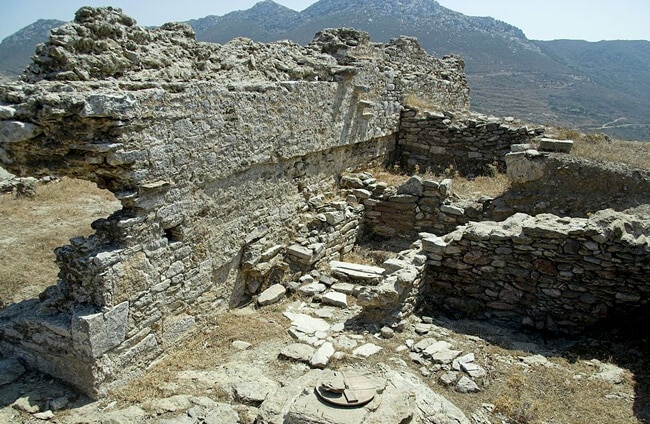 Moundoulia hill, Katapola, 840 08, Amorgos, Greece
Constantly inhabited from the 11th century B.C. to the 4th century A.D., the Ancient Minoa features the ruins of several ancient constructions and buildings. The settlement is considered to be the summer residence of the Cretan king Minos and was first populated during the 5th millennium B.C. It was one of the 3 citied of Tripoli, the commonwealth of Amorgos, along with Ancient Arkesini and Ancient Aegiali.
The sanction of the Acropolis was built during the 8th century and since the 6th century it was dedicated to the Dionysus of Minoa. On the south slope there are mainly Hellenistic remains, while in the upper site there are Archaic and earlier remains. The ancient spot is dominated by the Gymnasium of the 4th century B.C., and close to the south gate there is an ancient temple of the Apollo. The Ancient Minoa features among other constructions a defensive wall of the Geometric era.
The ancient settlement is located in Moundoulia hill, over Katapola and can be reached through a walking path starting from the village or by car.
---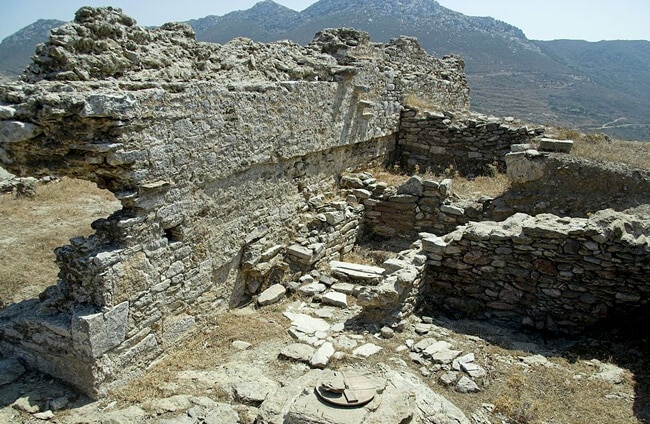 Moundoulia hill, Katapola, 840 08, Amorgos, Greece